Intersekt Alliance is a multi-cultural group of individuals with a depth and breadth of experiences in things like conflict resolution, team building, managing change and dealing productively with systemic problems.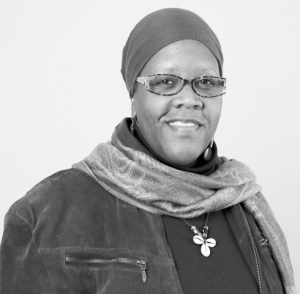 Renaya Furtick Wheelan, PhD
Renaya is Co-Founder and Executive Director of I'm FREE – Females Reentering Empowering Each Other. A native of Philadelphia, Dr. Furtick Wheelan is a motivator, life coach, teacher, counselor, trainer and organizational development consultant with expertise as a group psychologist.  In all her work, she uses a holistic approach in an effort to empower her clients.  She has actively empowered and educated youth, women, and young adults for over 25 years, particularly with programs that work with people transitioning as a consequence of life-changing events.  In addition to conducting a series of workshops in correctional facilities, she has designed, implemented, and evaluated training, curriculum and programs for reentering women.  Dr. Furtick Wheelan holds a PhD in Psychoeducational Processes with a concentration in Adult Group and Organizational Development, a MED in Psychoeducational Processes and a BS in Therapeutic Recreation from Temple University.
Jeff is the Director of Philadelphia College of Osteopathic Medicine's Graduate Organization Development and Leadership program, overseeing the Philadelphia and Georgia campuses. Jeff is an organization development and effectiveness consultant, executive coach and adult education practitioner utilizing inquiry, dialogue and systems thinking to help organizations achieve and sustain high performance. He has over twenty years of experience advising corporations and not for-profit organizations on strategic business issues. Jeff holds a Doctorate degree in Education; a Master's degree in Organization Development and Leadership; and a Bachelor's degree in Business Administration. He is a member of NTL Institute, Organization Development Network (ODN) and Intergeneration Working Group (IWG). Jeff is also certified to administer individual and group assessment instruments.
Guillermo has been honing his skills as a leader and facilitator for over 20 years. He has extensive experience working within communities and organizations to build trust, create collaboration opportunities and strengthen relationships across differences. He has implemented and managed assessments, surveys, budgets, micro grants and oversaw 22 non profits and the Bethlehem Police Department in the Mayors Bethlehem Anti-Gang Task Force. As the Latino constituency director for the National Coalition Building Institute, he was responsible for the development of Latino/a leaders within NCBI and consults with community organizations, school districts, and major corporations on a national level. In recent years, he has trained and consulted with over 20 universities and 27 communities in 14 different states and 2 different continents. He was selected as a Delegate to the 2001 United Nations World Conference on Ending Racism, Xenophobia and other Intolerances in Durban, South Africa.
Fabienne "Fae" Brooks is the Director of the Law Enforcement Division for the National Coalition Building Institute and has developed specialized training for law enforcement officers. She has extensive experience in the development of regional partnerships with law enforcement and community organizations to achieve common goals and is an international trainer. Chief Brooks served as a Local Coordinator of the DOJ-COPS Community Policing grant aimed at strengthening police-community relationships and worked closely with the City of Allentown Police Department (APD) on a number of community policing projects. She retired after over 26 years of service as Chief of the Criminal Investigations Division with the King County Sheriff's Office (Seattle, Washington).
Shakira is an organization development professional, trainer and coach with proven success in delivering business, organization and personal effectiveness programs. She has supported institutions in generating value through business diversity programming and development, designing and managing change and organization learning, and building high-performance teams and work systems. An MBTI® qualified facilitator, Ali also uses such instruments as the Enneagram, DiSC and FIRO BTM to assist clients in identifying strengths and challenges. She has counseled and coached both professional and non-degreed individuals seeking to jumpstart or transform careers; start or expand businesses; or improve professional performance and/or quality of life. Shakira earned a baccalaureate degree in Economics and Urban Studies from Wellesley College and a Master of Science in Organization Development from the American University/NTL Program. She is a member of the NTL Institute for Applied Behavioral Science (www.ntl.org ). She acquired coach training with New Ventures West, Inc., as well as a Certificate of Leadership for Diversity Training with the National Coalition Building Institute.
Ellen is the owner and Principal Consultant of Partnering For Change, LLC, an Organization Development Consulting firm working with individuals, groups and organizations to create new solutions and approaches that lead to sustainable results, greater success and healthier, higher performing organizations. Ms Greenberg is a strategic thinker with experience in generating value through leadership development, executive coaching, diversity programming, strategic planning, training, team building, managing change, organizational learning, and building high-performance work systems. She has over 20 years of experience working with nonprofit, for profit and government agencies both in management and consulting capacities. Ms Greenberg holds an M.S. in Organization Development from American University/NTL Institute (AU/NTL), and a B.A. in Journalism with a specialization in advertising from Temple University. She is qualified to administer and interpret the Myers Briggs Type Indicator (MBTI) and the Fundamentals of Interpersonal Relationships Orientation (FIRO Element B) assessment. She completed the Georgetown Leadership Coaching program and is a member of the NTL Institute for Applied Behavioral Science, Organization Development Network, Philadelphia Region Organization Development Network and the AU/NTL Alumni Association.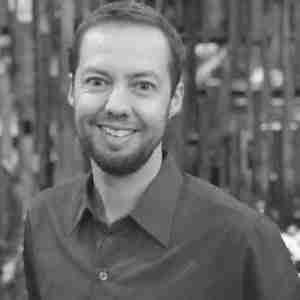 Terrill is principal of Banyan Coaching & Consulting, a team dedicated to partnering with clients to cultivate healthy, vibrant, and sustainable people, groups, and organizations through holistic coaching and facilitation. Terrill brings over fifteen years of professional experience and passion to developing leaders, teams, and organizations to reach their full potential. Terrill thrives in complex systems that require working in partnership with clients to untangle challenges and identify leverage points for deep transformational change. A combination of strategic thinking and compassion yields innovative approaches to each situation. As a coach, Terrill specializes in developing leaders' emotional intelligence and ability to lead in ways that promote vibrant, resilient and sustainable organizations. Terrill earned a Master's Degree in Organization Development from American University/NTL Institute for Applied Behavioral Science, where he was awarded a Segal-Seashore Fellowship for his commitment to social justice. He also holds a Bachelor's Degree in Peace and Global Studies from Earlham College.
Michael serves the Intersekt team as the "behind the scenes" branding, marketing and business strategist.