Providing tools within and across groups to facilitate solution-oriented conversations that expand perspectives and promote partnering.
Through dialogue, activity and action, participants work together and learn that they have the ability to learn together, share ideas and perspectives and get big, important things done.
We create opportunities for participants to learn about themselves so they are able to more consciously choose how they want to lead, learn and impact others.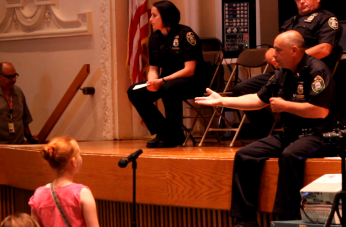 "Never doubt that a small group of thoughtful, committed citizens can change the world; indeed, it's the only thing that ever has." – Margaret Mead
We give groups the opportunities to maximize team members' ability to effectively manage work, learn, work on and build teams, develop people, and build internal and external relationships.